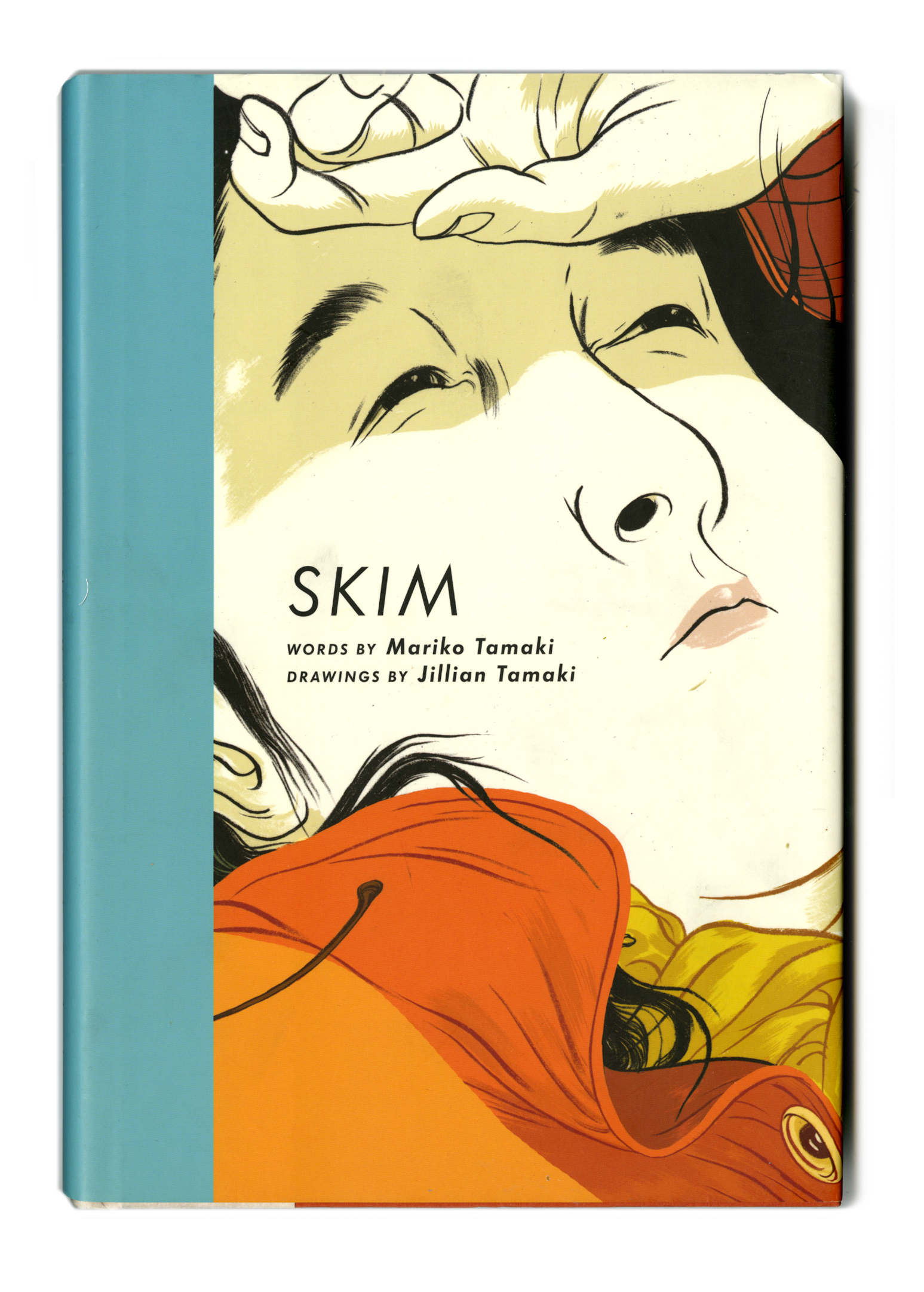 Groundwood Books, 2008
co-created with Mariko Tamaki
144 page graphic novel, Ages 14+
"Skim" is Kimberly Keiko Cameron, a not-slim, would-be Wiccan goth who goes to a private girls' school. When her classmate Katie Matthews is dumped by her boyfriend, who then kills himself because he was (maybe) gay, the entire school goes into mourning overdrive. It's a weird time to fall in love, but that's what happens to Skim when she starts meeting secretly with her neo-hippie English teacher, Ms. Archer. When Ms. Archer abruptly leaves the school, Skim has to cope with her confusion and isolation. Her best friend, Lisa, tries to pull her into "real" life by setting up a hilarious double-date for the school's semi formal, and Skim finds an unexpected ally in Katie.

'Skim' offers a startlingly clear and painful view into adolescence for those of us who possess it only as a distant memory. It's a story that deepens with successive rereadings. But what will teenagers think? Maybe that they've found a bracingly honest story by a writer who seems to remember exactly what it was like to be 16 and in love for the first time." –New York Times Book Review
2008 Governor General's Literary Award Nominee / 2008 Ignatz Award / 2008 New York Times Best Illustrated Children's Books List /2009 Doug Wright Award Winner / 2009 Eisner award, nominated / 2008 Best of Books of the Year: PW, Quill & Quire / 2011 Most Awesome Book, Toms River Library Teen Gay Straight Book Club